Deprecated
: Function eregi() is deprecated in
/web/kljoppuurs/kljoppuurs.be/www/fotos.php
on line
92
Deprecated
: Function eregi() is deprecated in
/web/kljoppuurs/kljoppuurs.be/www/fotos.php
on line
92
Deprecated
: Function eregi() is deprecated in
/web/kljoppuurs/kljoppuurs.be/www/fotos.php
on line
92
Deprecated
: Function eregi() is deprecated in
/web/kljoppuurs/kljoppuurs.be/www/fotos.php
on line
92
Deprecated
: Function eregi() is deprecated in
/web/kljoppuurs/kljoppuurs.be/www/fotos.php
on line
92
Deprecated
: Function eregi() is deprecated in
/web/kljoppuurs/kljoppuurs.be/www/fotos.php
on line
92
Deprecated
: Function eregi() is deprecated in
/web/kljoppuurs/kljoppuurs.be/www/fotos.php
on line
92
Deprecated
: Function eregi() is deprecated in
/web/kljoppuurs/kljoppuurs.be/www/fotos.php
on line
92
Deprecated
: Function eregi() is deprecated in
/web/kljoppuurs/kljoppuurs.be/www/fotos.php
on line
92
Deprecated
: Function eregi() is deprecated in
/web/kljoppuurs/kljoppuurs.be/www/fotos.php
on line
92
Deprecated
: Function eregi() is deprecated in
/web/kljoppuurs/kljoppuurs.be/www/fotos.php
on line
92
Deprecated
: Function eregi() is deprecated in
/web/kljoppuurs/kljoppuurs.be/www/fotos.php
on line
92
Deprecated
: Function eregi() is deprecated in
/web/kljoppuurs/kljoppuurs.be/www/fotos.php
on line
92
Deprecated
: Function eregi() is deprecated in
/web/kljoppuurs/kljoppuurs.be/www/fotos.php
on line
92
Deprecated
: Function eregi() is deprecated in
/web/kljoppuurs/kljoppuurs.be/www/fotos.php
on line
92
Deprecated
: Function eregi() is deprecated in
/web/kljoppuurs/kljoppuurs.be/www/fotos.php
on line
92
Deprecated
: Function eregi() is deprecated in
/web/kljoppuurs/kljoppuurs.be/www/fotos.php
on line
92
Deprecated
: Function eregi() is deprecated in
/web/kljoppuurs/kljoppuurs.be/www/fotos.php
on line
92
Deprecated
: Function eregi() is deprecated in
/web/kljoppuurs/kljoppuurs.be/www/fotos.php
on line
92
Deprecated
: Function eregi() is deprecated in
/web/kljoppuurs/kljoppuurs.be/www/fotos.php
on line
92
Deprecated
: Function eregi() is deprecated in
/web/kljoppuurs/kljoppuurs.be/www/fotos.php
on line
92
Deprecated
: Function eregi() is deprecated in
/web/kljoppuurs/kljoppuurs.be/www/fotos.php
on line
92
Deprecated
: Function eregi() is deprecated in
/web/kljoppuurs/kljoppuurs.be/www/fotos.php
on line
92
Deprecated
: Function eregi() is deprecated in
/web/kljoppuurs/kljoppuurs.be/www/fotos.php
on line
92
Deprecated
: Function eregi() is deprecated in
/web/kljoppuurs/kljoppuurs.be/www/fotos.php
on line
92
Deprecated
: Function eregi() is deprecated in
/web/kljoppuurs/kljoppuurs.be/www/fotos.php
on line
92
Deprecated
: Function eregi() is deprecated in
/web/kljoppuurs/kljoppuurs.be/www/fotos.php
on line
92
Deprecated
: Function eregi() is deprecated in
/web/kljoppuurs/kljoppuurs.be/www/fotos.php
on line
92
Deprecated
: Function eregi() is deprecated in
/web/kljoppuurs/kljoppuurs.be/www/fotos.php
on line
92
Deprecated
: Function eregi() is deprecated in
/web/kljoppuurs/kljoppuurs.be/www/fotos.php
on line
92
Deprecated
: Function eregi() is deprecated in
/web/kljoppuurs/kljoppuurs.be/www/fotos.php
on line
92
Deprecated
: Function eregi() is deprecated in
/web/kljoppuurs/kljoppuurs.be/www/fotos.php
on line
92
Deprecated
: Function eregi() is deprecated in
/web/kljoppuurs/kljoppuurs.be/www/fotos.php
on line
92
Deprecated
: Function eregi() is deprecated in
/web/kljoppuurs/kljoppuurs.be/www/fotos.php
on line
92
Deprecated
: Function eregi() is deprecated in
/web/kljoppuurs/kljoppuurs.be/www/fotos.php
on line
92
Deprecated
: Function eregi() is deprecated in
/web/kljoppuurs/kljoppuurs.be/www/fotos.php
on line
92
Deprecated
: Function eregi() is deprecated in
/web/kljoppuurs/kljoppuurs.be/www/fotos.php
on line
92
Deprecated
: Function eregi() is deprecated in
/web/kljoppuurs/kljoppuurs.be/www/fotos.php
on line
92
Deprecated
: Function eregi() is deprecated in
/web/kljoppuurs/kljoppuurs.be/www/fotos.php
on line
92
Deprecated
: Function eregi() is deprecated in
/web/kljoppuurs/kljoppuurs.be/www/fotos.php
on line
92
Deprecated
: Function eregi() is deprecated in
/web/kljoppuurs/kljoppuurs.be/www/fotos.php
on line
92
Deprecated
: Function eregi() is deprecated in
/web/kljoppuurs/kljoppuurs.be/www/fotos.php
on line
92
Deprecated
: Function eregi() is deprecated in
/web/kljoppuurs/kljoppuurs.be/www/fotos.php
on line
92
Deprecated
: Function eregi() is deprecated in
/web/kljoppuurs/kljoppuurs.be/www/fotos.php
on line
92
Deprecated
: Function eregi() is deprecated in
/web/kljoppuurs/kljoppuurs.be/www/fotos.php
on line
92
Deprecated
: Function eregi() is deprecated in
/web/kljoppuurs/kljoppuurs.be/www/fotos.php
on line
92
Deprecated
: Function eregi() is deprecated in
/web/kljoppuurs/kljoppuurs.be/www/fotos.php
on line
92
Deprecated
: Function eregi() is deprecated in
/web/kljoppuurs/kljoppuurs.be/www/fotos.php
on line
92
Deprecated
: Function eregi() is deprecated in
/web/kljoppuurs/kljoppuurs.be/www/fotos.php
on line
92
Deprecated
: Function eregi() is deprecated in
/web/kljoppuurs/kljoppuurs.be/www/fotos.php
on line
92
Deprecated
: Function eregi() is deprecated in
/web/kljoppuurs/kljoppuurs.be/www/fotos.php
on line
92
Deprecated
: Function eregi() is deprecated in
/web/kljoppuurs/kljoppuurs.be/www/fotos.php
on line
92
Deprecated
: Function eregi() is deprecated in
/web/kljoppuurs/kljoppuurs.be/www/fotos.php
on line
92
Deprecated
: Function eregi() is deprecated in
/web/kljoppuurs/kljoppuurs.be/www/fotos.php
on line
92
Deprecated
: Function eregi() is deprecated in
/web/kljoppuurs/kljoppuurs.be/www/fotos.php
on line
92
Deprecated
: Function eregi() is deprecated in
/web/kljoppuurs/kljoppuurs.be/www/fotos.php
on line
92
Deprecated
: Function eregi() is deprecated in
/web/kljoppuurs/kljoppuurs.be/www/fotos.php
on line
92
Deprecated
: Function eregi() is deprecated in
/web/kljoppuurs/kljoppuurs.be/www/fotos.php
on line
92
Deprecated
: Function eregi() is deprecated in
/web/kljoppuurs/kljoppuurs.be/www/fotos.php
on line
92
Deprecated
: Function eregi() is deprecated in
/web/kljoppuurs/kljoppuurs.be/www/fotos.php
on line
92
Deprecated
: Function eregi() is deprecated in
/web/kljoppuurs/kljoppuurs.be/www/fotos.php
on line
92
Deprecated
: Function eregi() is deprecated in
/web/kljoppuurs/kljoppuurs.be/www/fotos.php
on line
92
Deprecated
: Function eregi() is deprecated in
/web/kljoppuurs/kljoppuurs.be/www/fotos.php
on line
92
Deprecated
: Function eregi() is deprecated in
/web/kljoppuurs/kljoppuurs.be/www/fotos.php
on line
92
Deprecated
: Function eregi() is deprecated in
/web/kljoppuurs/kljoppuurs.be/www/fotos.php
on line
92
Deprecated
: Function eregi() is deprecated in
/web/kljoppuurs/kljoppuurs.be/www/fotos.php
on line
92
Deprecated
: Function eregi() is deprecated in
/web/kljoppuurs/kljoppuurs.be/www/fotos.php
on line
92
Deprecated
: Function eregi() is deprecated in
/web/kljoppuurs/kljoppuurs.be/www/fotos.php
on line
92
Deprecated
: Function eregi() is deprecated in
/web/kljoppuurs/kljoppuurs.be/www/fotos.php
on line
92
Deprecated
: Function eregi() is deprecated in
/web/kljoppuurs/kljoppuurs.be/www/fotos.php
on line
92
Deprecated
: Function eregi() is deprecated in
/web/kljoppuurs/kljoppuurs.be/www/fotos.php
on line
92
Deprecated
: Function eregi() is deprecated in
/web/kljoppuurs/kljoppuurs.be/www/fotos.php
on line
92
Deprecated
: Function eregi() is deprecated in
/web/kljoppuurs/kljoppuurs.be/www/fotos.php
on line
92
Deprecated
: Function eregi() is deprecated in
/web/kljoppuurs/kljoppuurs.be/www/fotos.php
on line
92
Deprecated
: Function eregi() is deprecated in
/web/kljoppuurs/kljoppuurs.be/www/fotos.php
on line
92
Deprecated
: Function eregi() is deprecated in
/web/kljoppuurs/kljoppuurs.be/www/fotos.php
on line
92
Deprecated
: Function eregi() is deprecated in
/web/kljoppuurs/kljoppuurs.be/www/fotos.php
on line
92
Deprecated
: Function eregi() is deprecated in
/web/kljoppuurs/kljoppuurs.be/www/fotos.php
on line
92
Deprecated
: Function eregi() is deprecated in
/web/kljoppuurs/kljoppuurs.be/www/fotos.php
on line
92
Deprecated
: Function eregi() is deprecated in
/web/kljoppuurs/kljoppuurs.be/www/fotos.php
on line
92
Deprecated
: Function eregi() is deprecated in
/web/kljoppuurs/kljoppuurs.be/www/fotos.php
on line
92
Deprecated
: Function eregi() is deprecated in
/web/kljoppuurs/kljoppuurs.be/www/fotos.php
on line
92
Deprecated
: Function eregi() is deprecated in
/web/kljoppuurs/kljoppuurs.be/www/fotos.php
on line
92
Deprecated
: Function eregi() is deprecated in
/web/kljoppuurs/kljoppuurs.be/www/fotos.php
on line
92
Deprecated
: Function eregi() is deprecated in
/web/kljoppuurs/kljoppuurs.be/www/fotos.php
on line
92
Deprecated
: Function eregi() is deprecated in
/web/kljoppuurs/kljoppuurs.be/www/fotos.php
on line
92
Deprecated
: Function eregi() is deprecated in
/web/kljoppuurs/kljoppuurs.be/www/fotos.php
on line
92
Deprecated
: Function eregi() is deprecated in
/web/kljoppuurs/kljoppuurs.be/www/fotos.php
on line
92
Deprecated
: Function eregi() is deprecated in
/web/kljoppuurs/kljoppuurs.be/www/fotos.php
on line
92
Deprecated
: Function eregi() is deprecated in
/web/kljoppuurs/kljoppuurs.be/www/fotos.php
on line
92
Deprecated
: Function eregi() is deprecated in
/web/kljoppuurs/kljoppuurs.be/www/fotos.php
on line
92
Deprecated
: Function eregi() is deprecated in
/web/kljoppuurs/kljoppuurs.be/www/fotos.php
on line
92
Deprecated
: Function eregi() is deprecated in
/web/kljoppuurs/kljoppuurs.be/www/fotos.php
on line
92
Deprecated
: Function eregi() is deprecated in
/web/kljoppuurs/kljoppuurs.be/www/fotos.php
on line
92
Deprecated
: Function eregi() is deprecated in
/web/kljoppuurs/kljoppuurs.be/www/fotos.php
on line
92
Deprecated
: Function eregi() is deprecated in
/web/kljoppuurs/kljoppuurs.be/www/fotos.php
on line
92
Deprecated
: Function eregi() is deprecated in
/web/kljoppuurs/kljoppuurs.be/www/fotos.php
on line
92
Deprecated
: Function eregi() is deprecated in
/web/kljoppuurs/kljoppuurs.be/www/fotos.php
on line
92
Deprecated
: Function eregi() is deprecated in
/web/kljoppuurs/kljoppuurs.be/www/fotos.php
on line
92
Deprecated
: Function eregi() is deprecated in
/web/kljoppuurs/kljoppuurs.be/www/fotos.php
on line
92
Deprecated
: Function eregi() is deprecated in
/web/kljoppuurs/kljoppuurs.be/www/fotos.php
on line
92
Deprecated
: Function eregi() is deprecated in
/web/kljoppuurs/kljoppuurs.be/www/fotos.php
on line
92
Deprecated
: Function eregi() is deprecated in
/web/kljoppuurs/kljoppuurs.be/www/fotos.php
on line
92
Deprecated
: Function eregi() is deprecated in
/web/kljoppuurs/kljoppuurs.be/www/fotos.php
on line
92
Deprecated
: Function eregi() is deprecated in
/web/kljoppuurs/kljoppuurs.be/www/fotos.php
on line
92
Deprecated
: Function eregi() is deprecated in
/web/kljoppuurs/kljoppuurs.be/www/fotos.php
on line
92
Deprecated
: Function eregi() is deprecated in
/web/kljoppuurs/kljoppuurs.be/www/fotos.php
on line
92
Deprecated
: Function eregi() is deprecated in
/web/kljoppuurs/kljoppuurs.be/www/fotos.php
on line
92
Deprecated
: Function eregi() is deprecated in
/web/kljoppuurs/kljoppuurs.be/www/fotos.php
on line
92
Deprecated
: Function eregi() is deprecated in
/web/kljoppuurs/kljoppuurs.be/www/fotos.php
on line
92
Deprecated
: Function eregi() is deprecated in
/web/kljoppuurs/kljoppuurs.be/www/fotos.php
on line
92
Deprecated
: Function eregi() is deprecated in
/web/kljoppuurs/kljoppuurs.be/www/fotos.php
on line
92
Deprecated
: Function eregi() is deprecated in
/web/kljoppuurs/kljoppuurs.be/www/fotos.php
on line
92
Deprecated
: Function eregi() is deprecated in
/web/kljoppuurs/kljoppuurs.be/www/fotos.php
on line
92
Deprecated
: Function eregi() is deprecated in
/web/kljoppuurs/kljoppuurs.be/www/fotos.php
on line
92
Deprecated
: Function eregi() is deprecated in
/web/kljoppuurs/kljoppuurs.be/www/fotos.php
on line
92
Deprecated
: Function eregi() is deprecated in
/web/kljoppuurs/kljoppuurs.be/www/fotos.php
on line
92
Deprecated
: Function eregi() is deprecated in
/web/kljoppuurs/kljoppuurs.be/www/fotos.php
on line
92
Deprecated
: Function eregi() is deprecated in
/web/kljoppuurs/kljoppuurs.be/www/fotos.php
on line
92
Deprecated
: Function eregi() is deprecated in
/web/kljoppuurs/kljoppuurs.be/www/fotos.php
on line
92
Deprecated
: Function eregi() is deprecated in
/web/kljoppuurs/kljoppuurs.be/www/fotos.php
on line
92
Deprecated
: Function eregi() is deprecated in
/web/kljoppuurs/kljoppuurs.be/www/fotos.php
on line
92
Deprecated
: Function eregi() is deprecated in
/web/kljoppuurs/kljoppuurs.be/www/fotos.php
on line
92
Deprecated
: Function eregi() is deprecated in
/web/kljoppuurs/kljoppuurs.be/www/fotos.php
on line
92
Deprecated
: Function eregi() is deprecated in
/web/kljoppuurs/kljoppuurs.be/www/fotos.php
on line
92
Deprecated
: Function eregi() is deprecated in
/web/kljoppuurs/kljoppuurs.be/www/fotos.php
on line
92
Deprecated
: Function eregi() is deprecated in
/web/kljoppuurs/kljoppuurs.be/www/fotos.php
on line
92
Deprecated
: Function eregi() is deprecated in
/web/kljoppuurs/kljoppuurs.be/www/fotos.php
on line
92
Deprecated
: Function eregi() is deprecated in
/web/kljoppuurs/kljoppuurs.be/www/fotos.php
on line
92
Deprecated
: Function eregi() is deprecated in
/web/kljoppuurs/kljoppuurs.be/www/fotos.php
on line
92
Deprecated
: Function eregi() is deprecated in
/web/kljoppuurs/kljoppuurs.be/www/fotos.php
on line
92
Deprecated
: Function eregi() is deprecated in
/web/kljoppuurs/kljoppuurs.be/www/fotos.php
on line
92
Deprecated
: Function eregi() is deprecated in
/web/kljoppuurs/kljoppuurs.be/www/fotos.php
on line
92
Deprecated
: Function eregi() is deprecated in
/web/kljoppuurs/kljoppuurs.be/www/fotos.php
on line
92
Deprecated
: Function eregi() is deprecated in
/web/kljoppuurs/kljoppuurs.be/www/fotos.php
on line
92
Deprecated
: Function eregi() is deprecated in
/web/kljoppuurs/kljoppuurs.be/www/fotos.php
on line
92
Deprecated
: Function eregi() is deprecated in
/web/kljoppuurs/kljoppuurs.be/www/fotos.php
on line
92
Deprecated
: Function eregi() is deprecated in
/web/kljoppuurs/kljoppuurs.be/www/fotos.php
on line
92
Deprecated
: Function eregi() is deprecated in
/web/kljoppuurs/kljoppuurs.be/www/fotos.php
on line
92
Deprecated
: Function eregi() is deprecated in
/web/kljoppuurs/kljoppuurs.be/www/fotos.php
on line
92
Deprecated
: Function eregi() is deprecated in
/web/kljoppuurs/kljoppuurs.be/www/fotos.php
on line
92
Deprecated
: Function eregi() is deprecated in
/web/kljoppuurs/kljoppuurs.be/www/fotos.php
on line
92
Deprecated
: Function eregi() is deprecated in
/web/kljoppuurs/kljoppuurs.be/www/fotos.php
on line
92
Deprecated
: Function eregi() is deprecated in
/web/kljoppuurs/kljoppuurs.be/www/fotos.php
on line
92
Deprecated
: Function eregi() is deprecated in
/web/kljoppuurs/kljoppuurs.be/www/fotos.php
on line
92
Deprecated
: Function eregi() is deprecated in
/web/kljoppuurs/kljoppuurs.be/www/fotos.php
on line
92
Deprecated
: Function eregi() is deprecated in
/web/kljoppuurs/kljoppuurs.be/www/fotos.php
on line
92
Deprecated
: Function eregi() is deprecated in
/web/kljoppuurs/kljoppuurs.be/www/fotos.php
on line
92
Deprecated
: Function eregi() is deprecated in
/web/kljoppuurs/kljoppuurs.be/www/fotos.php
on line
92
Deprecated
: Function eregi() is deprecated in
/web/kljoppuurs/kljoppuurs.be/www/fotos.php
on line
92
Deprecated
: Function eregi() is deprecated in
/web/kljoppuurs/kljoppuurs.be/www/fotos.php
on line
92
Deprecated
: Function eregi() is deprecated in
/web/kljoppuurs/kljoppuurs.be/www/fotos.php
on line
92
Deprecated
: Function eregi() is deprecated in
/web/kljoppuurs/kljoppuurs.be/www/fotos.php
on line
92
Deprecated
: Function eregi() is deprecated in
/web/kljoppuurs/kljoppuurs.be/www/fotos.php
on line
92
Deprecated
: Function eregi() is deprecated in
/web/kljoppuurs/kljoppuurs.be/www/fotos.php
on line
92
Deprecated
: Function eregi() is deprecated in
/web/kljoppuurs/kljoppuurs.be/www/fotos.php
on line
92
Deprecated
: Function eregi() is deprecated in
/web/kljoppuurs/kljoppuurs.be/www/fotos.php
on line
92
Deprecated
: Function eregi() is deprecated in
/web/kljoppuurs/kljoppuurs.be/www/fotos.php
on line
92
Deprecated
: Function eregi() is deprecated in
/web/kljoppuurs/kljoppuurs.be/www/fotos.php
on line
92
Deprecated
: Function eregi() is deprecated in
/web/kljoppuurs/kljoppuurs.be/www/fotos.php
on line
92
Deprecated
: Function eregi() is deprecated in
/web/kljoppuurs/kljoppuurs.be/www/fotos.php
on line
92
Deprecated
: Function eregi() is deprecated in
/web/kljoppuurs/kljoppuurs.be/www/fotos.php
on line
92
Deprecated
: Function eregi() is deprecated in
/web/kljoppuurs/kljoppuurs.be/www/fotos.php
on line
92
Deprecated
: Function eregi() is deprecated in
/web/kljoppuurs/kljoppuurs.be/www/fotos.php
on line
92
Deprecated
: Function eregi() is deprecated in
/web/kljoppuurs/kljoppuurs.be/www/fotos.php
on line
92
Deprecated
: Function eregi() is deprecated in
/web/kljoppuurs/kljoppuurs.be/www/fotos.php
on line
92
Deprecated
: Function eregi() is deprecated in
/web/kljoppuurs/kljoppuurs.be/www/fotos.php
on line
92
Deprecated
: Function eregi() is deprecated in
/web/kljoppuurs/kljoppuurs.be/www/fotos.php
on line
92
Deprecated
: Function eregi() is deprecated in
/web/kljoppuurs/kljoppuurs.be/www/fotos.php
on line
92
Deprecated
: Function eregi() is deprecated in
/web/kljoppuurs/kljoppuurs.be/www/fotos.php
on line
92
Deprecated
: Function eregi() is deprecated in
/web/kljoppuurs/kljoppuurs.be/www/fotos.php
on line
92
Deprecated
: Function eregi() is deprecated in
/web/kljoppuurs/kljoppuurs.be/www/fotos.php
on line
92
Deprecated
: Function eregi() is deprecated in
/web/kljoppuurs/kljoppuurs.be/www/fotos.php
on line
92
Deprecated
: Function eregi() is deprecated in
/web/kljoppuurs/kljoppuurs.be/www/fotos.php
on line
92
Deprecated
: Function eregi() is deprecated in
/web/kljoppuurs/kljoppuurs.be/www/fotos.php
on line
92
Deprecated
: Function eregi() is deprecated in
/web/kljoppuurs/kljoppuurs.be/www/fotos.php
on line
92
Deprecated
: Function eregi() is deprecated in
/web/kljoppuurs/kljoppuurs.be/www/fotos.php
on line
92
Deprecated
: Function eregi() is deprecated in
/web/kljoppuurs/kljoppuurs.be/www/fotos.php
on line
92
Deprecated
: Function eregi() is deprecated in
/web/kljoppuurs/kljoppuurs.be/www/fotos.php
on line
92
Deprecated
: Function eregi() is deprecated in
/web/kljoppuurs/kljoppuurs.be/www/fotos.php
on line
92
Deprecated
: Function eregi() is deprecated in
/web/kljoppuurs/kljoppuurs.be/www/fotos.php
on line
92
Deprecated
: Function eregi() is deprecated in
/web/kljoppuurs/kljoppuurs.be/www/fotos.php
on line
92
Deprecated
: Function eregi() is deprecated in
/web/kljoppuurs/kljoppuurs.be/www/fotos.php
on line
92
2007 Kamp De Panne
Foto 90 / 180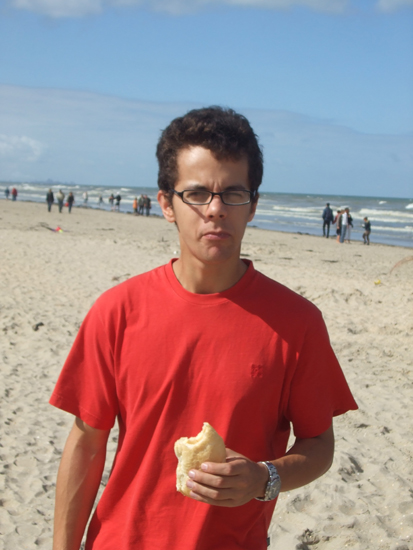 mmm... wat een lekker... broodje!

---
hey alles goed ik ben xxxxxxx dag

---
hey alles goed ik ben xxxxxxx dag

---
Kevin,The content must be 520px or nrrwoaer. Please provide a link to your page and I can take a look. The code should automatically adjust for height however certain browser OS combinations may have issue with the resize code, especially if you are using a lot of CSS sizing and positioning. What browser are you using?The reason the link is jumping to weird places on the page is because we auto-rewrite the target to all links to open in new windows (unless otherwise specified) to make using the iframe easier for people unfamiliar with HTML. We will add a fix for this issue later today.

---